Counter-Strike Online 2

UPDATE: 27 march 2020
>UPDATE IS REQUIRED FOR INSTALLATION<
What's new:
1) Login + Password system is implemented.
Now, to join the server you need to register your account first.
After the registration you should install the latest update and write your Login and Password to the file "cso2_english.txt" located inside "your_game_folder/Data/cstrike/resource/". This will allow you to simply press ENTER on the login screen of the game without entering the same data everytime.
2) Maximum level is increased to 200.
Now, you will have more fun from playing the game even if you reached level 99 in the past (previous limit was 99).
EXP formula for new and old levels stays the same. This means that new players will still need to play 99 hours in order to get level 99.
You can take a look at updated EXP Table of EU/RU Server if you want to.
3) "KAD Reset" and "Username Change" items were added into the game shop.
Now, you can use "KAD Reset" to reset the following stats of your account: Kills, Assists, Deaths, KAD Ratio, HS Ratio, Headshots, Wallshots, Jumpshots, Accuracy, Hits, Shots.
Now, you can change your Username if you want to.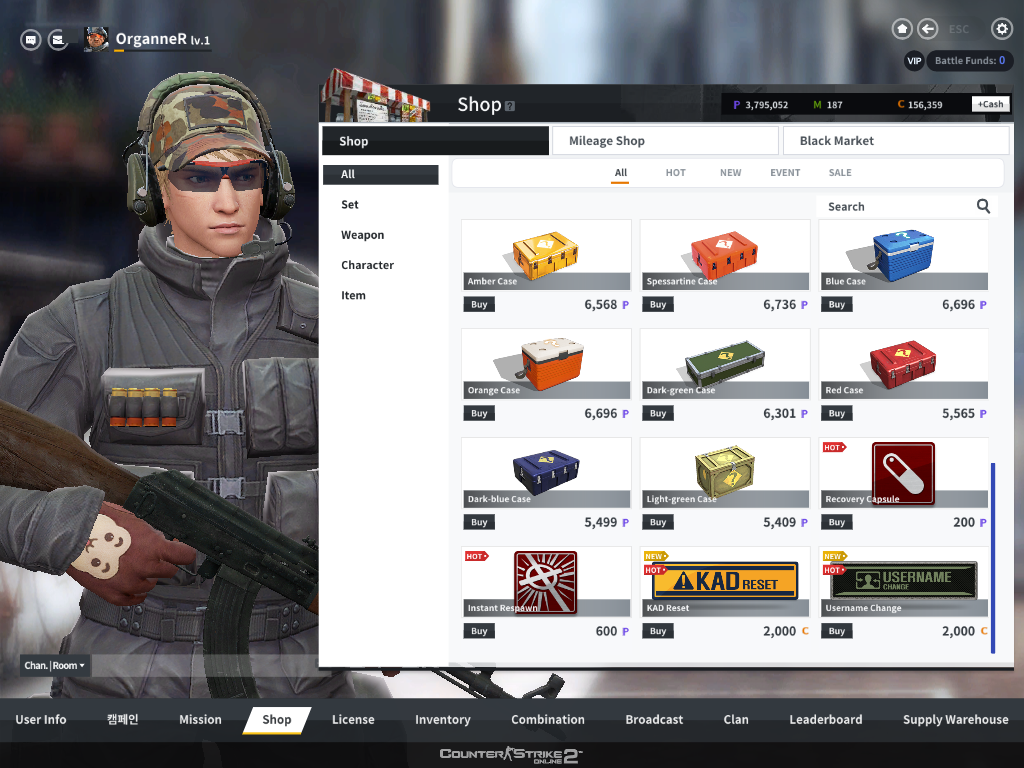 4) Now everyone have access to re-roll in Hide'n'Seek gamemodes. Re-roll costs 1,000 Points for non-VIP players and 0 Points for VIP players.