Counter-Strike Online 2

UPDATE: 21 may 2020
>UPDATE IS RECOMMENDED FOR INSTALLATION<
What's new:
1) Zombie Boss daily missions are added.
To play them you need to create a new room and select a desired mission.
You can play every mission twice per day. Progress reset happens at 0:00 Moscow Time.
Rewards for Marks mission: Recovery Capsule (x3) and Bronze Coin (x1).
Rewards for Albert mission: Recovery Capsule (x3) and Instant Respawn (x2).
Rewards for Tesla mission: C Class Weapon (x1) and B Class Weapon (x1).
Missions progress is not displayed in the main menu of the game.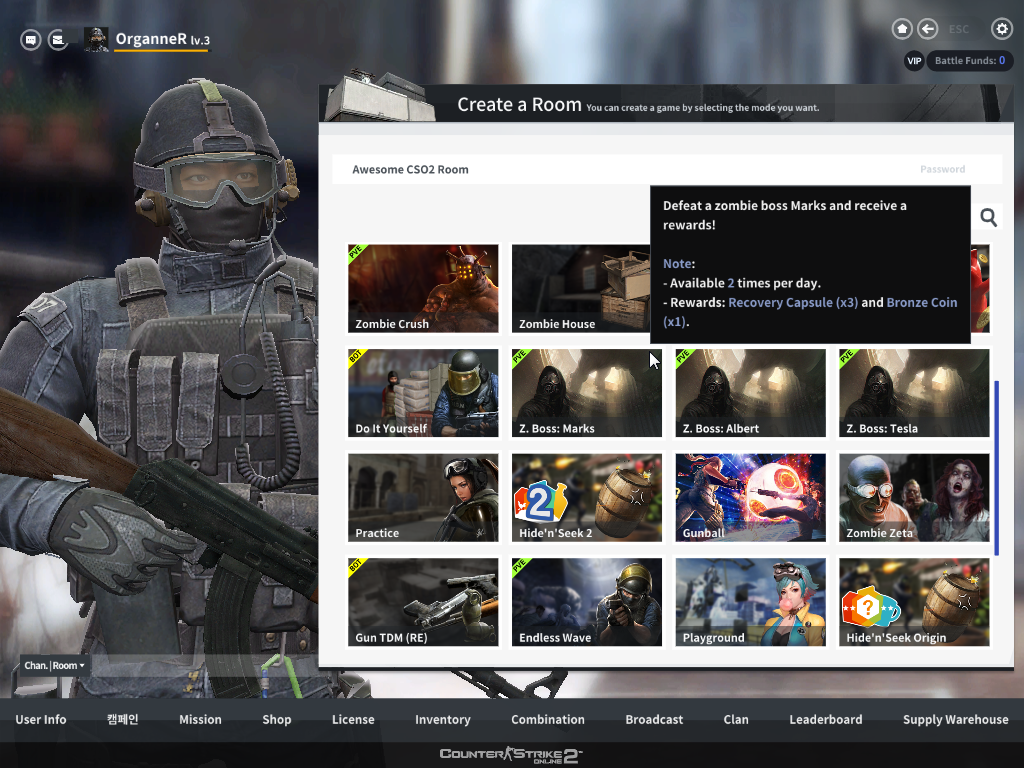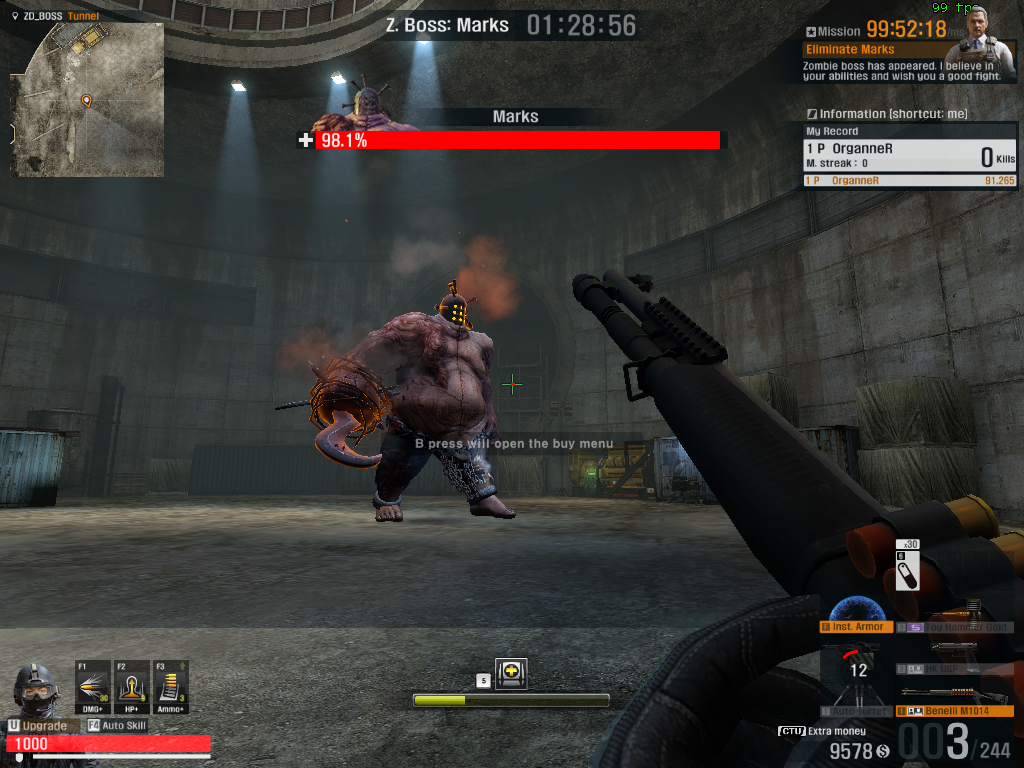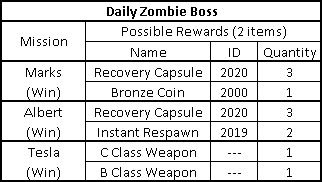 2) Clan system is added (partly).
Clan creation is available for everyone who own 200,000 Points.
Since CSO2 offered only 9 different clan icons by default, 33 clan icons from Sudden Attack 2 was added to the 'Clan Icons Case' which can be bought in the shop by the price of 350 Cash.
Members limit in the newly created clan is 6 members. To extend it you can get 'Members Limit +5' in the game shop by the price of 3,000 Cash.
Not working functions of the Clan system: Clan Members, Clan Mission, Text fields: Clan Notice & About the Clan.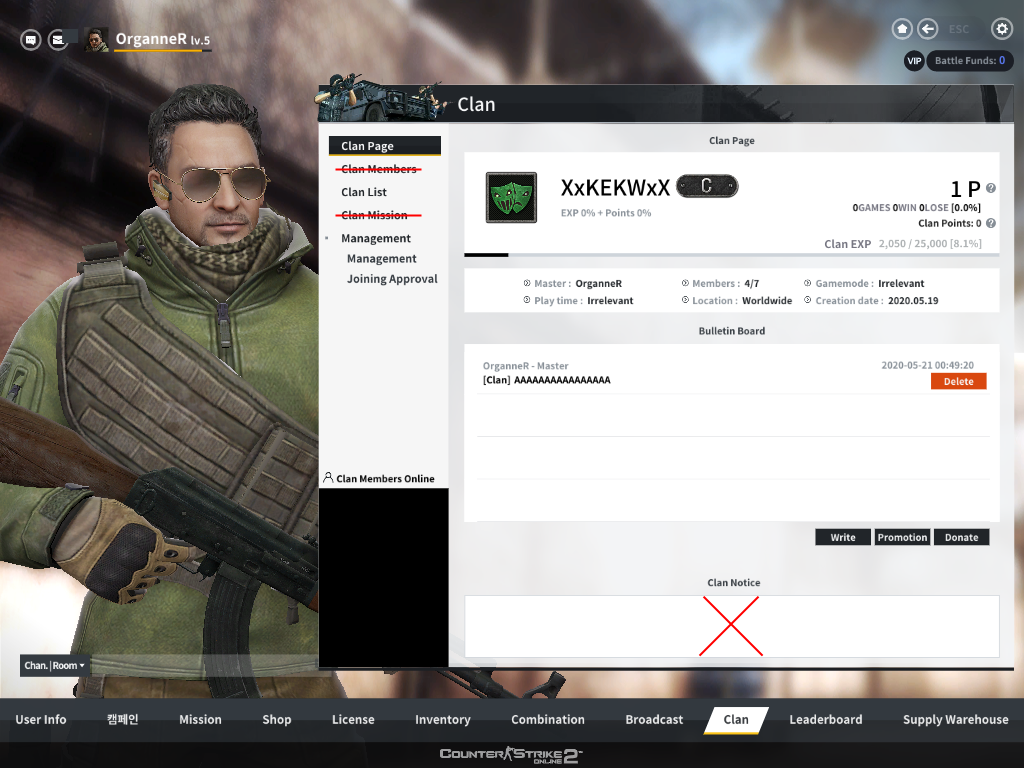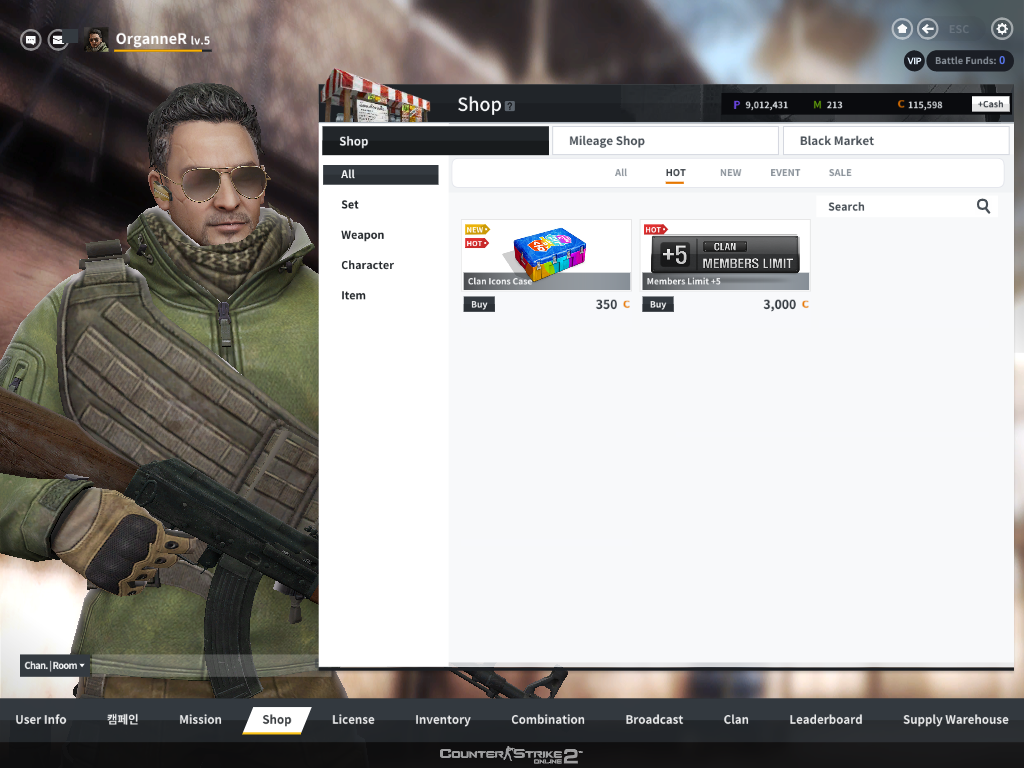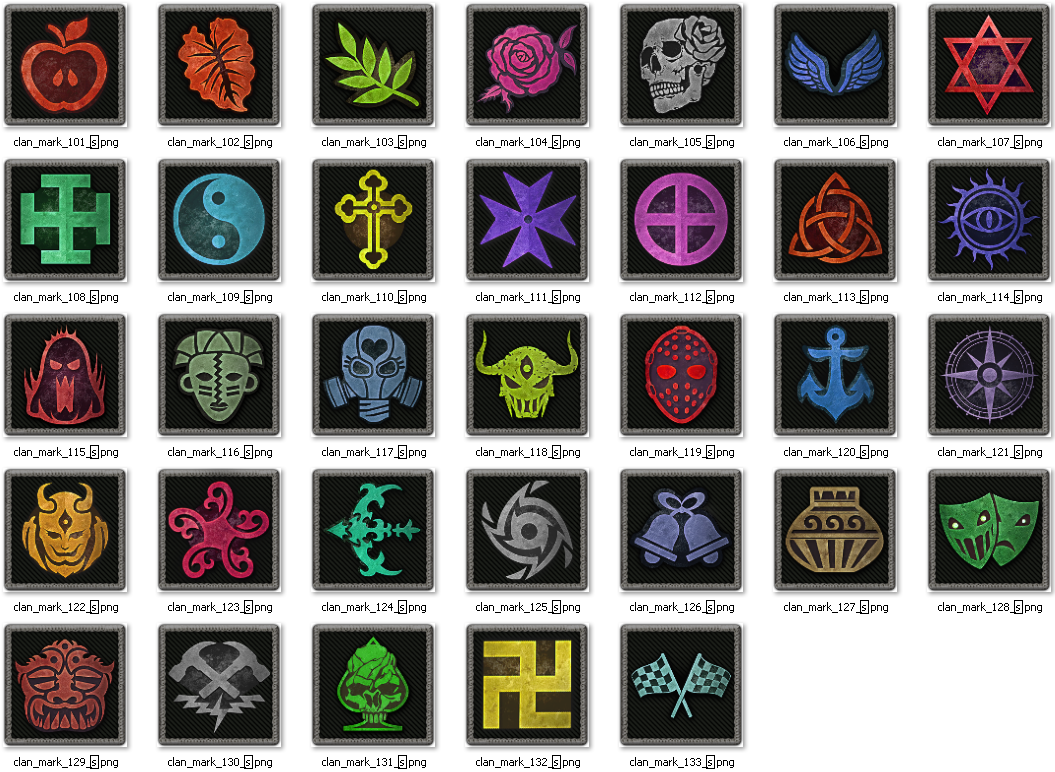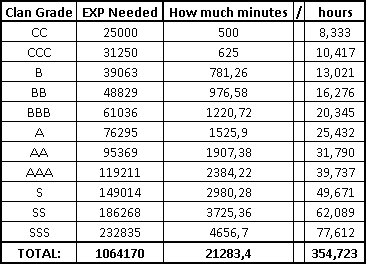 3) Vote-kick can be used (without progress GUI).
To use it press ESC in the game and click on the player you want to vote against.
Voting can be started in the game with at least 3 players.
Voting are made through '/y' (agree) and '/n' (disagree) chat commands.
You can start vote-kick twice per game (3,000 and 4,000 Points each if successful).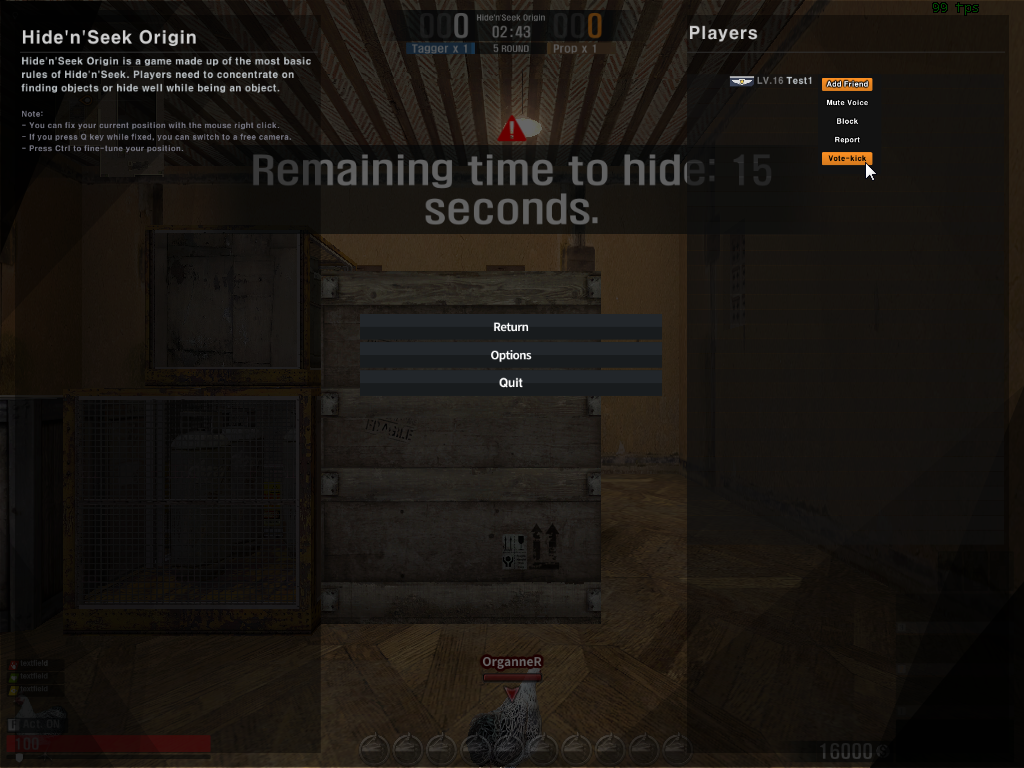 4) Block List can be used.
If you found a badly behaving player you can block him from entering your games or writing a whisper messages to you.
To do it simply do right click on the player and press 'Block'.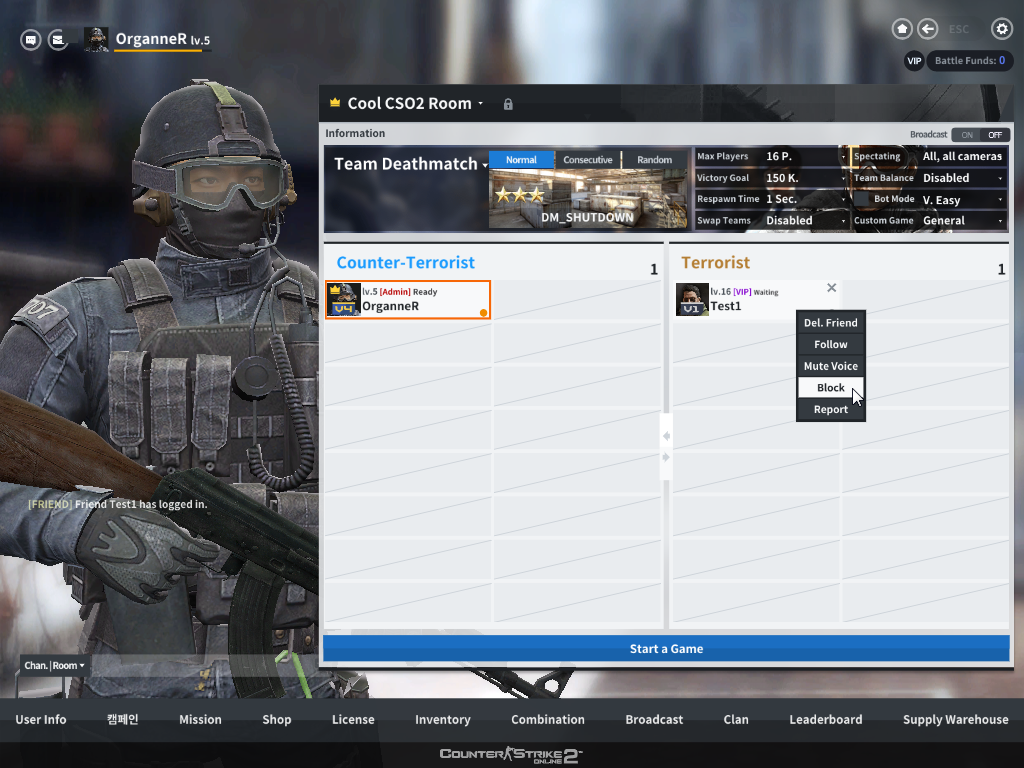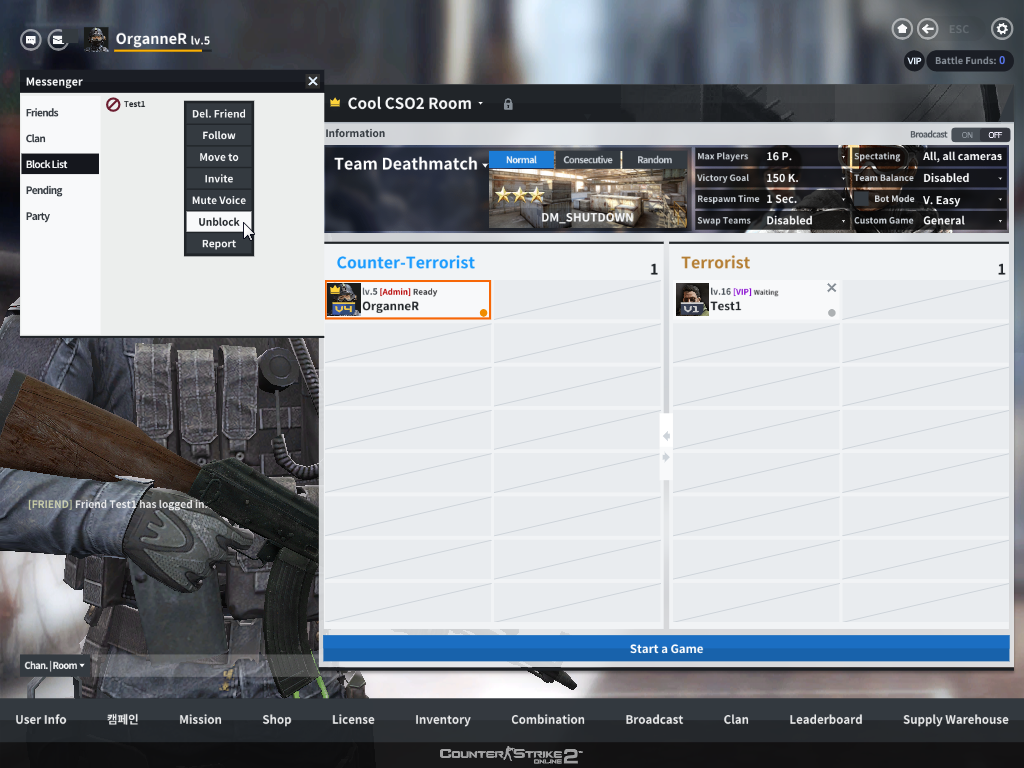 5) Team Chat is added to all gamemodes.
Now you can use Team Chat in gamemodes like Hide'n'Seek or Zombie.
Don't forget that it is used by default when you press Enter. To use All Chat press Shift+Enter.
V) Update video can be watched on YouTube.