Counter-Strike Online 2

UPDATE: 26 february 2020
>UPDATE IS RECOMMENDED FOR INSTALLATION<
What's new:
1) Master Server side:
1.1) Now proper Shop is available in the game.
Special buy-tickets are not needed anymore and they were removed from users' inventories.
1.2) Accessories Cases are added into the Shop.
All accessories were removed from users' inventories and put into the new cases.
Like a Characters Case, accessories cases (Hats Case, Gloves Case, Backs Case, Effects Case, Sprays Case) can't drop any dublicates.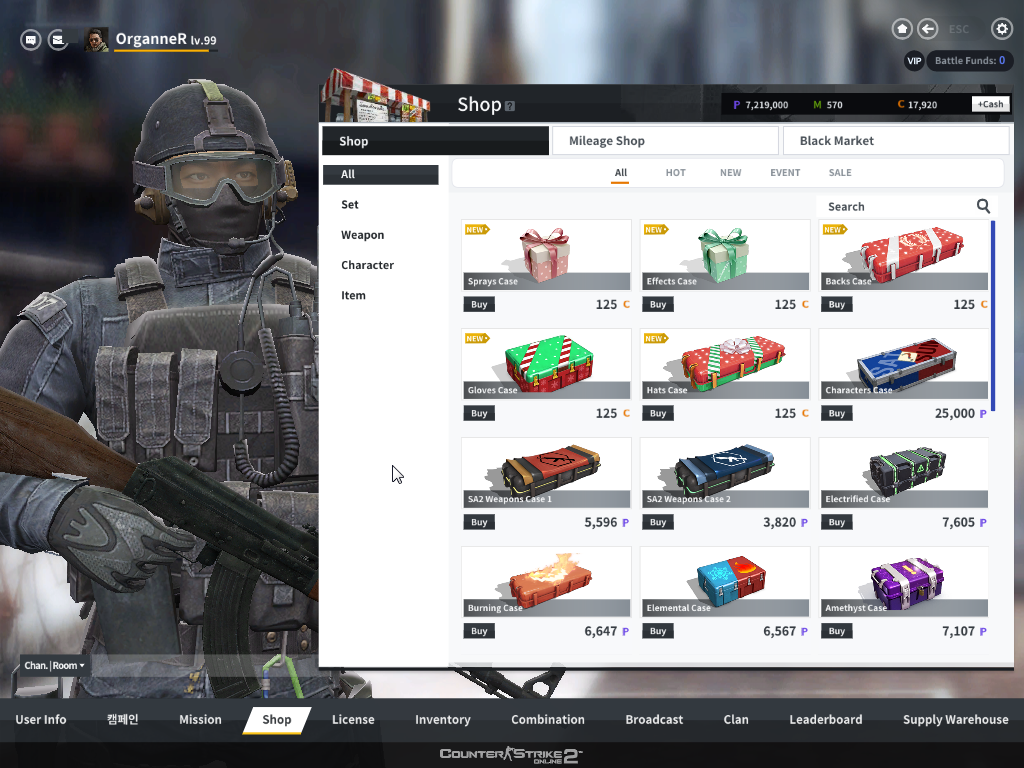 2) Client Side:
2.1) Icon is added for a Prop/Object in Hide'n'Seek that didn't have one before.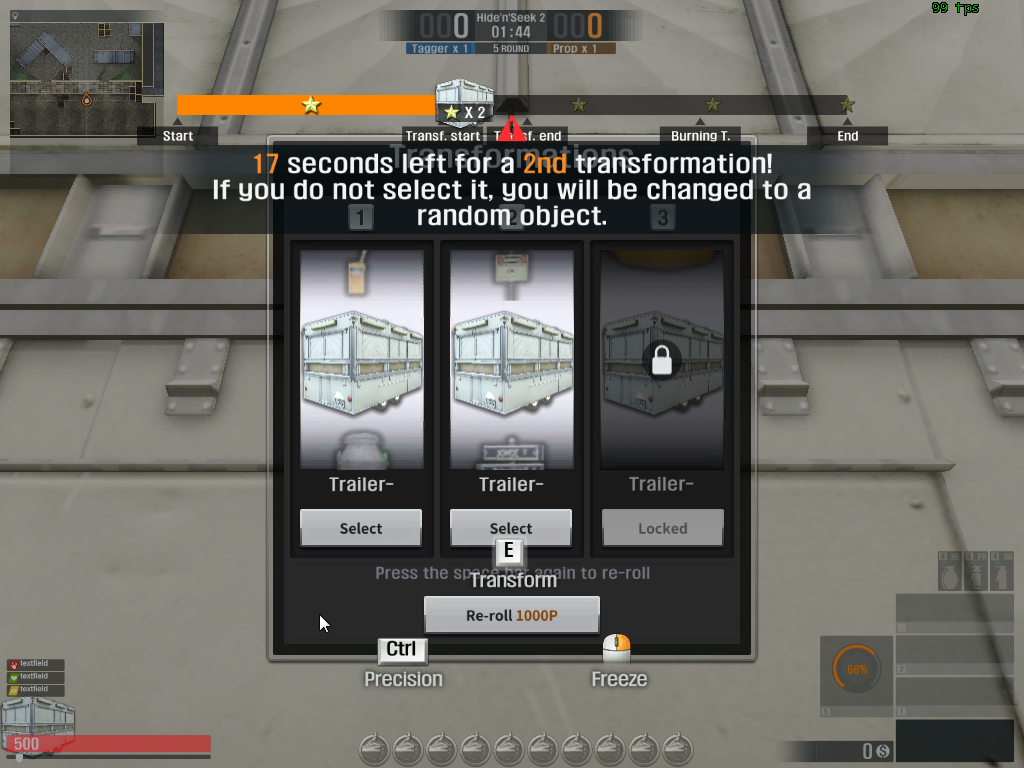 2.2) English language file is updated with the new strings.
2.3) Shop support files are added to the game files.
UPDATE: 19 february 2019
>UPDATE IS RECOMMENDED FOR INSTALLATION<
What's new:
1) Master Server side:
1.1) Now KAD and Accuracy are not saved to account statistics in non-competitive gamemodes: Zombie, Hide'n'Seek, Mabinogi Heroes, Zombie Crush, Z Crush Side, Zombie House, Ghost, Pig Tag, Practice, Hide'n'Seek 2, Gunball, Zombie Zeta, Endless Wave, Playground, Hide'n'Seek Origin, Giant, Z Crush Side, Hide'n'Seek Zero, Z City, Z City Team, Campaign: 1-2, Training: 1-4.
1.2) Instant Respawn now have a cooldown of 3 seconds. This is made to prevent bugs if user's Jump action (SPACE) is bound to mouse wheel.
1.3) Now you can see special stats on the User Info page. Press "View Special Stats" button to check them:
- Original: Bombs (Planted / Defused).
- Pig 1.3: Transformations into Pig.
- Pig Tag: Humans Catched / Survivals.
- Zombie House: Props (Lifted / Fixed / Destroyed).
- Endless Wave (Best Result): Waves Passed / Points Earned.
- Hide'n'Seek: Props (ID / Survivals / Tries).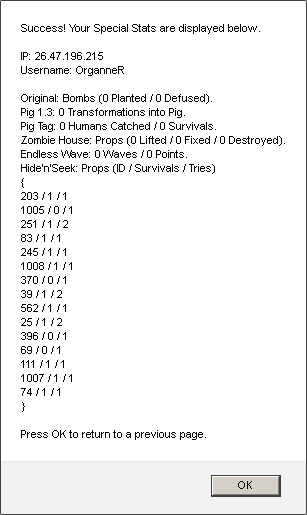 1.4) Now Win Ratio stat is working and counted. Draw is counted as a Win in most cases.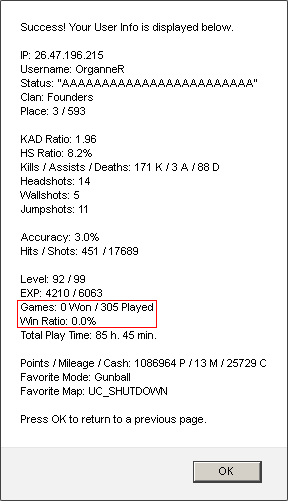 1.5) Now Game Results window is working properly for all gamemodes.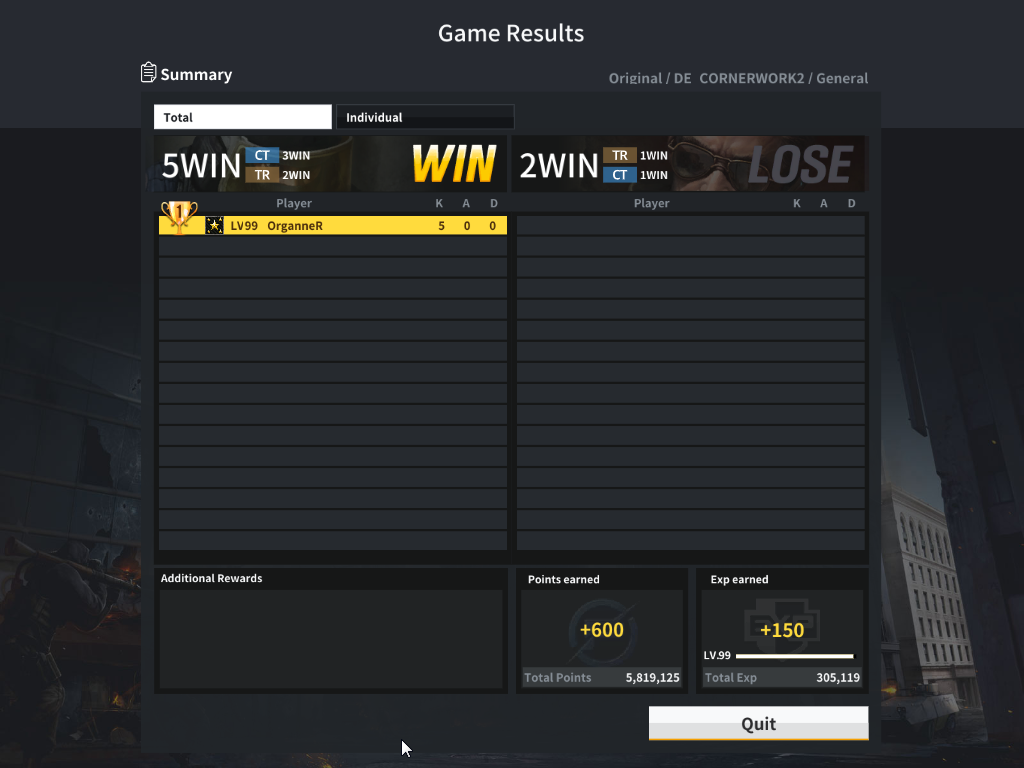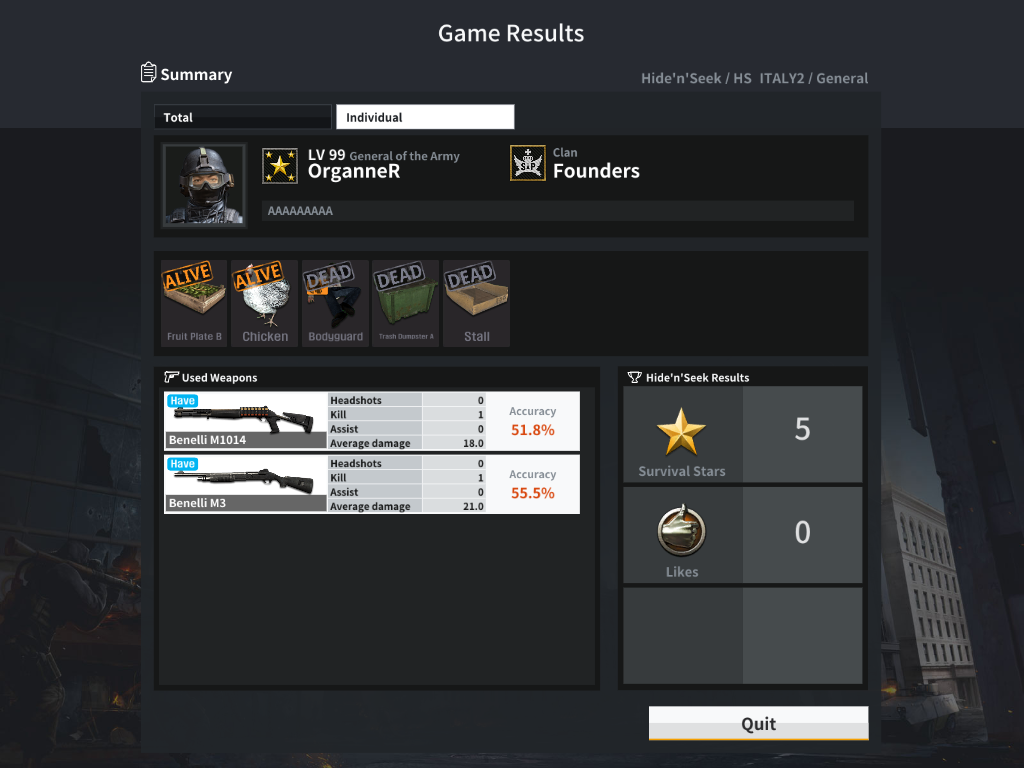 1.6) Now you can receive extra rewards for completing/playing PVE gamemodes. Rewards conditions are displayed in the image below. Since the rewards in Zombie Crush, Z Crush Side and Mabinogi Heroes are not just a Points, you must play in the room for at least 10 minutes.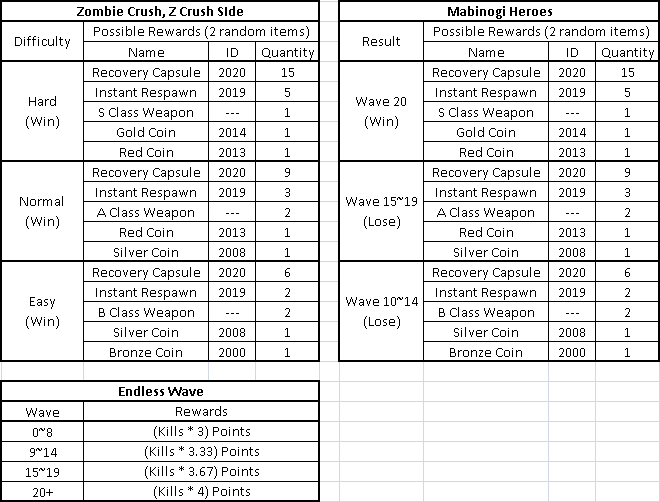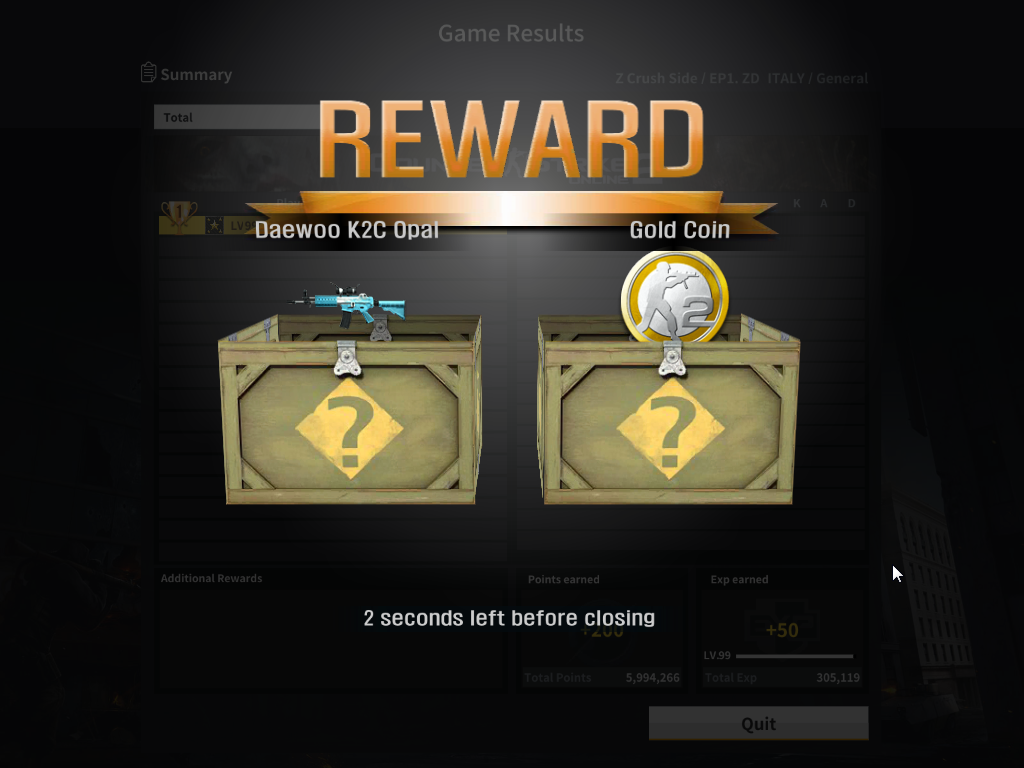 1.7) Now Instant Respawn costs 600 Points (was 800 Points) and Recovery Capsule costs 200 Points (was 300 Points).
2) Client Side:
2.1) When you destroy barrels, boxes and fences on DM_MBOSS they break into a different parts.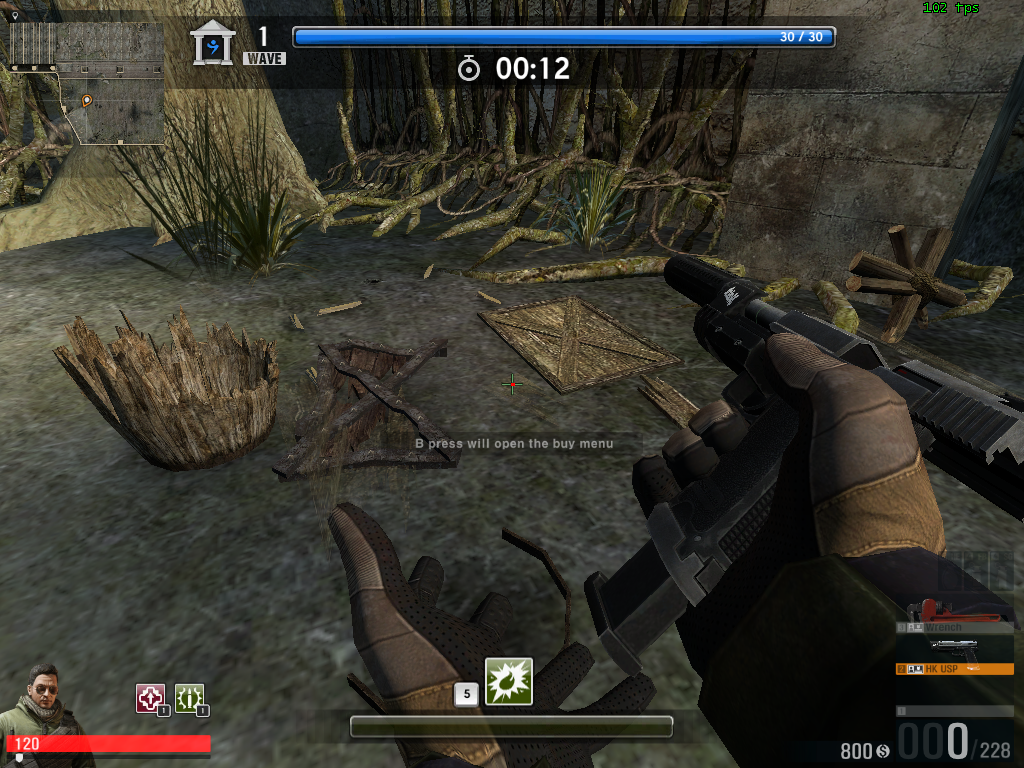 2.2) Known bugs in weapons animations are fixed (SIG SG550 Sniper Old, DP-12, HK G3SG1, AI AWM).