Counter-Strike Online 2

UPDATE: 14 july 2020
>UPDATE IS NOT NECESSARY FOR INSTALLATION<
What's new:
1) Lobby backgrounds system is working.
Now you can set one of 14 images as your lobby background.
'Halloween' background can be set after purchasing it for 30,000 Points.
'Map: Museum' background can be set if you have a VIP status.
12 others backgrounds can be set for free.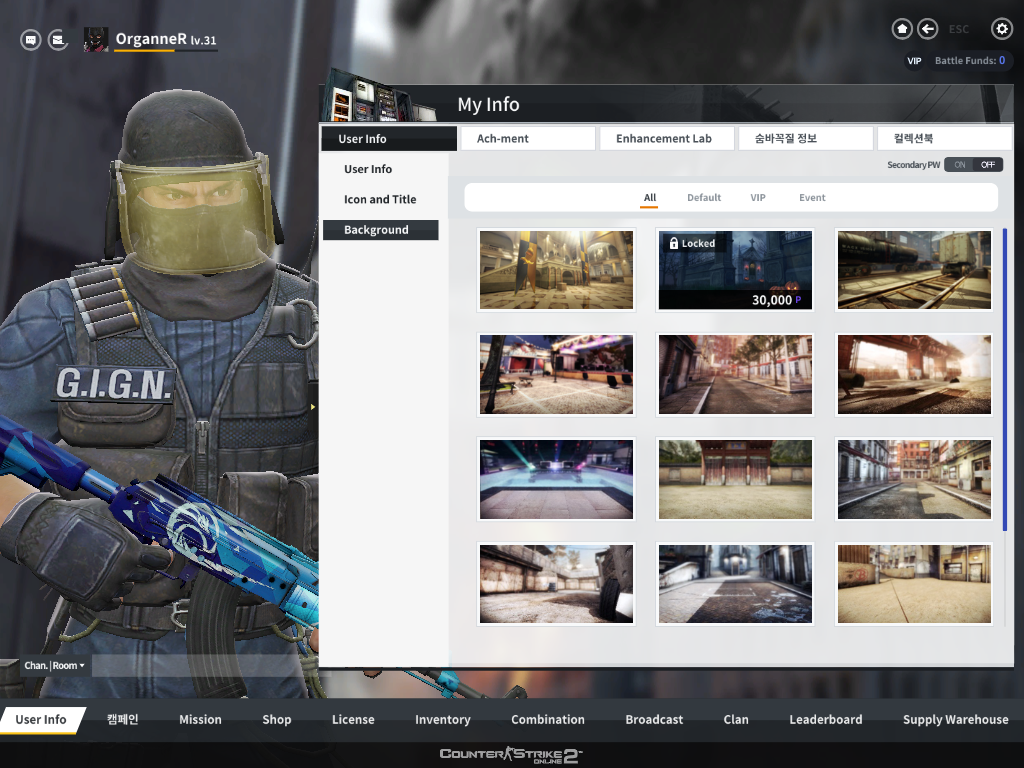 2) Achievements system is working.
Achievements system was remade and now the whole 'Ach-ment' tab in the User Info is working.
Now you can obtain 95 achievements (57 in 'Map', 10 in 'Etc', 22 in 'Combat' and 6 in 'Gamemode' categories) and receive a rewards for it.
To see what rewards an achievement will give you, click the 'Prize' text.
Titles for places 1-9 in the leaderboard were removed.
Note: Some achievements can be obtained by interacting only with players and not with a bots.
Note: If you already completed achievement conditions in the past (for example got specific level or made enough kills/headshots), you need to play one game and do these things again few times (for example do few headshots/kills) to earn an achievement.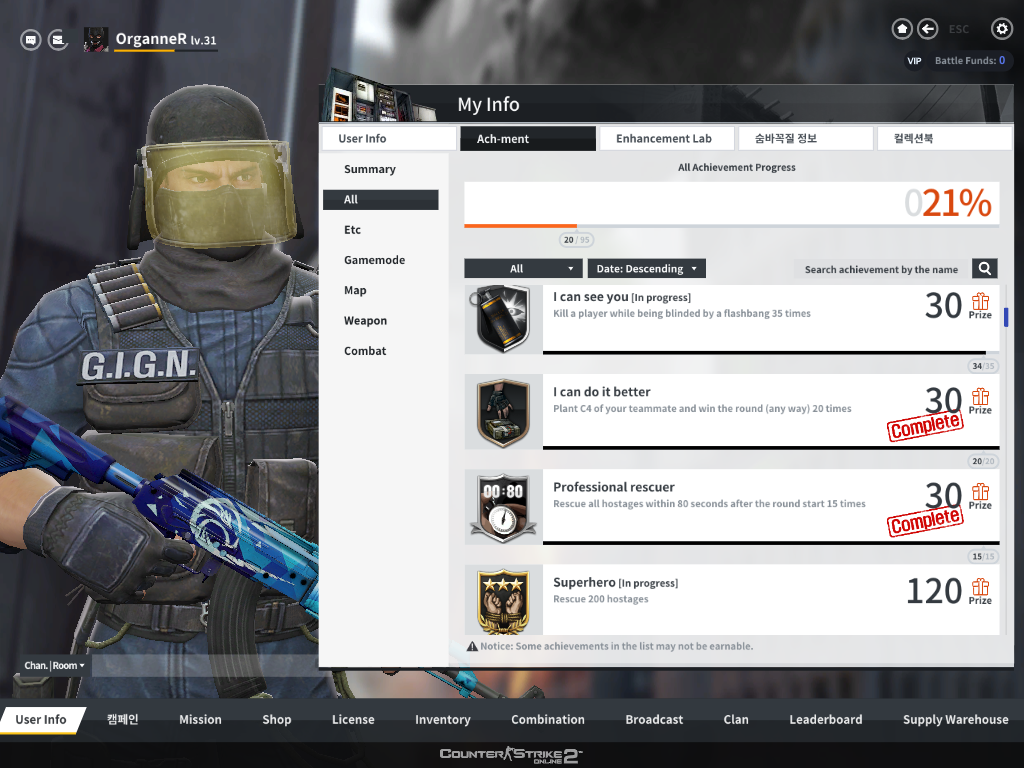 3) Launcher is enhanced.
Now you can enable/disable console when launching the game. Disabling come in handy for players who do not want to see an additional cmd window that they do not plan to use.
Now the game loading is displayed on a splashscreen instead of cmd.
Note: to get a new launcher you should manually download it and put it to the 'Bin' folder of the game.